Right now, almost 5000 migrants are living at the passenger terminals of the Piraeus port. Cramped together in a small area, people from different countries with different ideologies and views, under constant stress and fear of deportation, have a hard time living with each other. This is not an ideal environment for peaceful coexistence, which is evident by the riot over free food handed out outside a football stadium in Greece.
According to reports from the local media, rioting started at about 7pm, when a fight broke out between 30 people, lining up to receive free food from the Olympiakos Football Club.
Piraerus Port Authority coast guard officers attempted to separate Afghan and Syrian migrants fighting each other at the scene.
The incident has occurred just 24 hours after movie star Angelina Jolie was caught in a crush of around 4,000 people wanting to see her visiting migrants in the port of Piraeus.
ekathimerini.com reports:
Three men received non-life threatening stab wounds during a brawl between Afghan refugees at Piraeus port early on Thursday morning.
Port authorities have launched an investigation into the incident that involved around 20 asylum seekers in a passenger terminal that is being used as a refugee shelter.
Here are some photos, taken from the scene.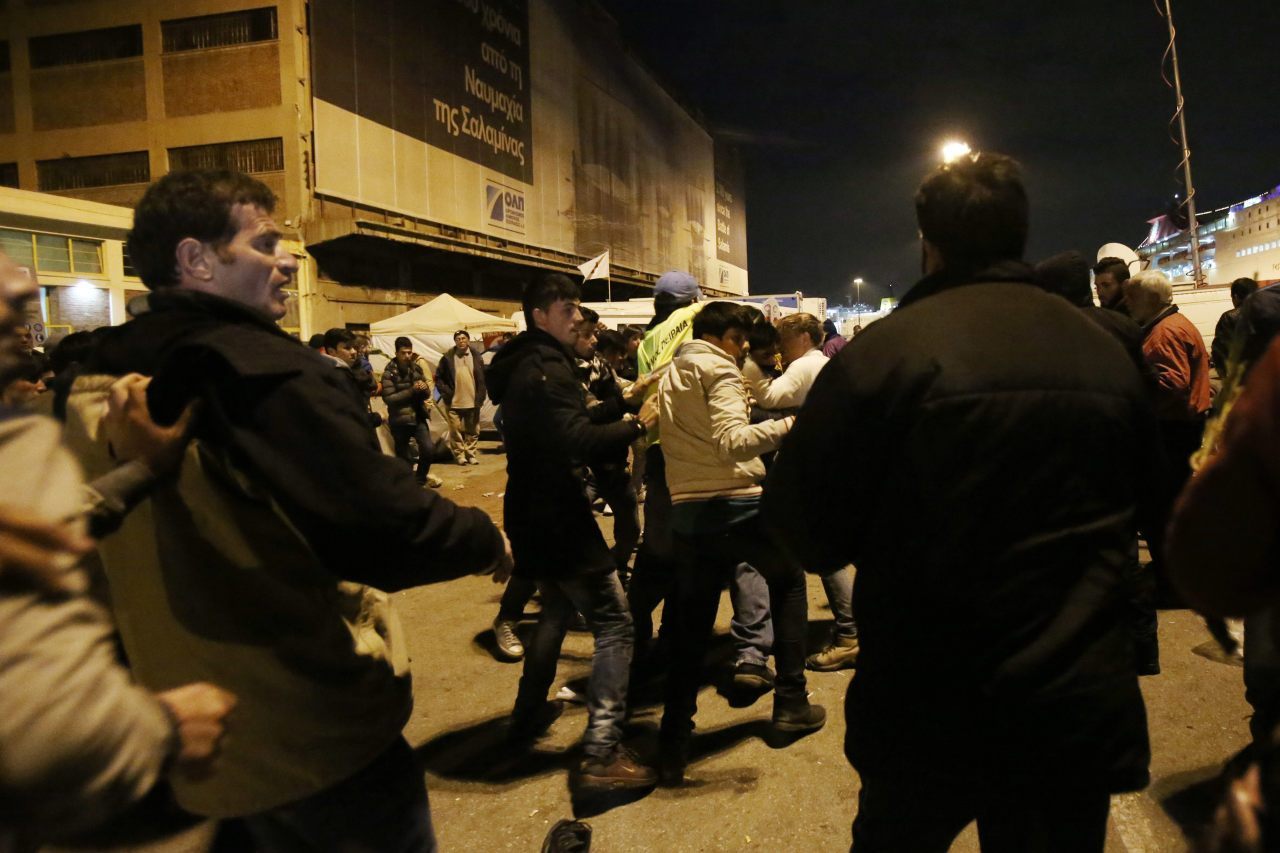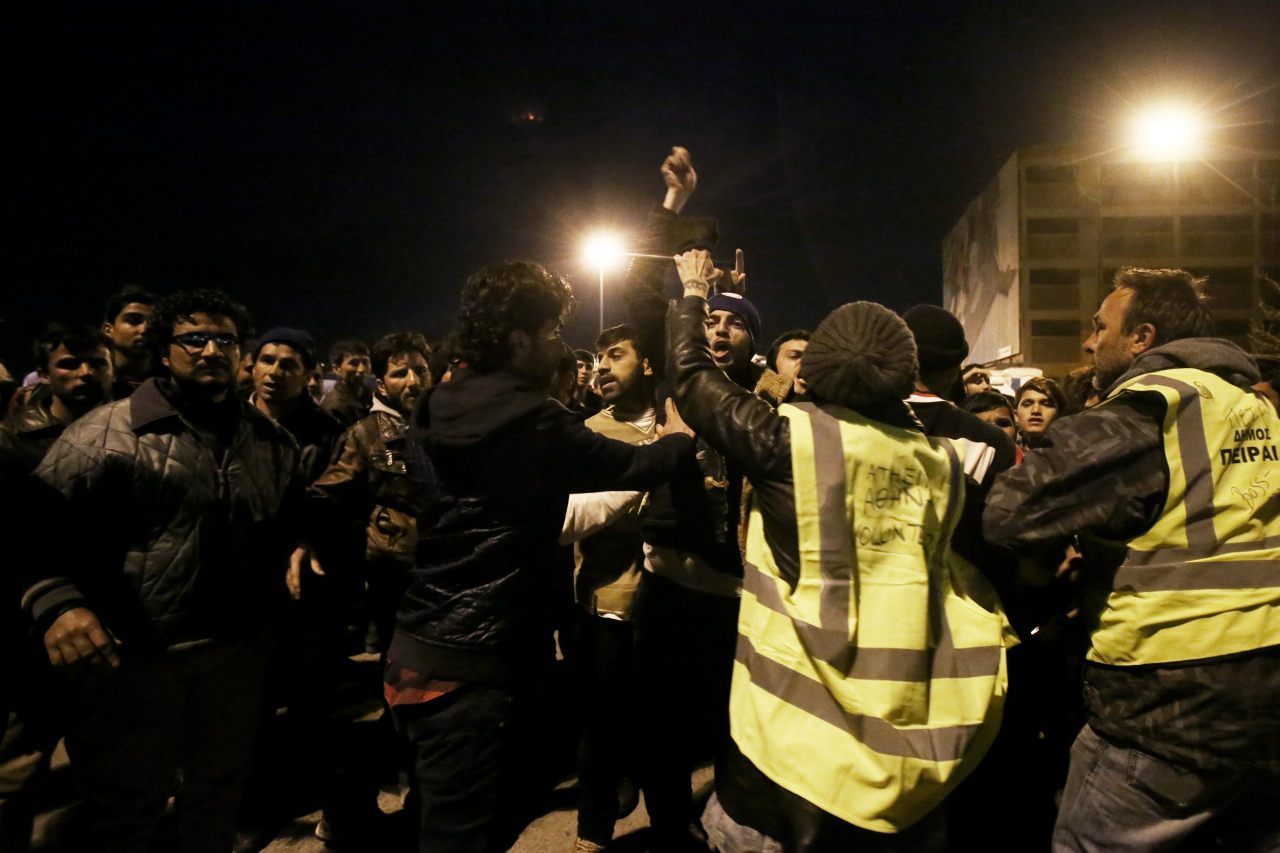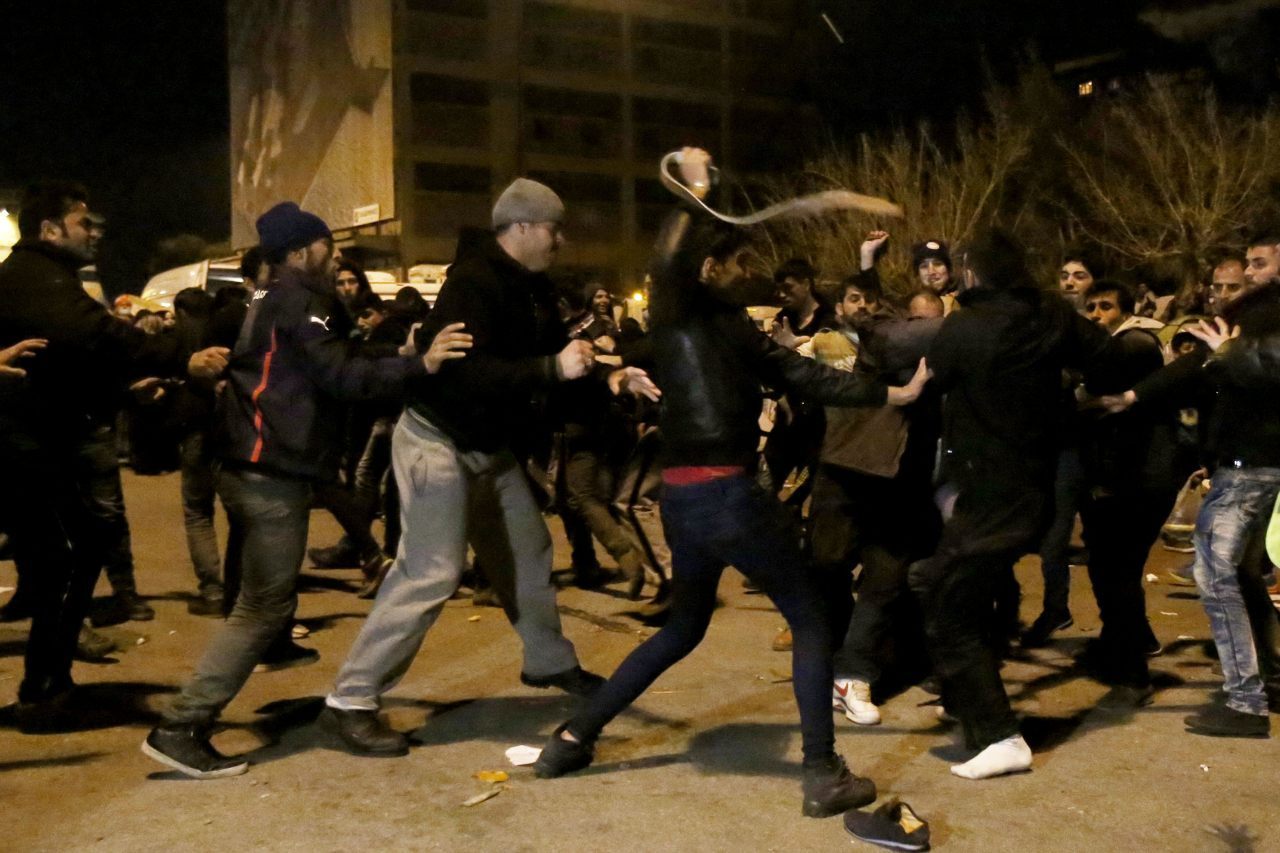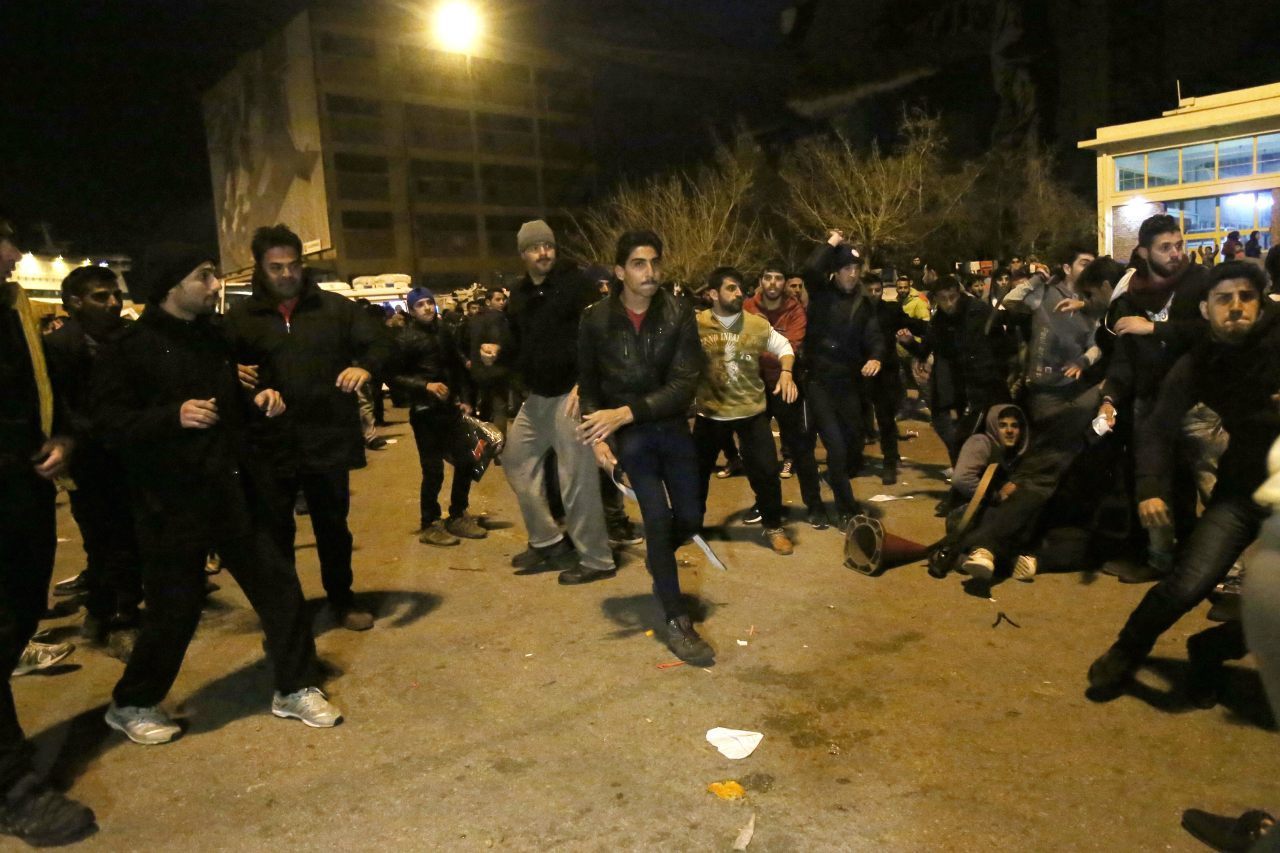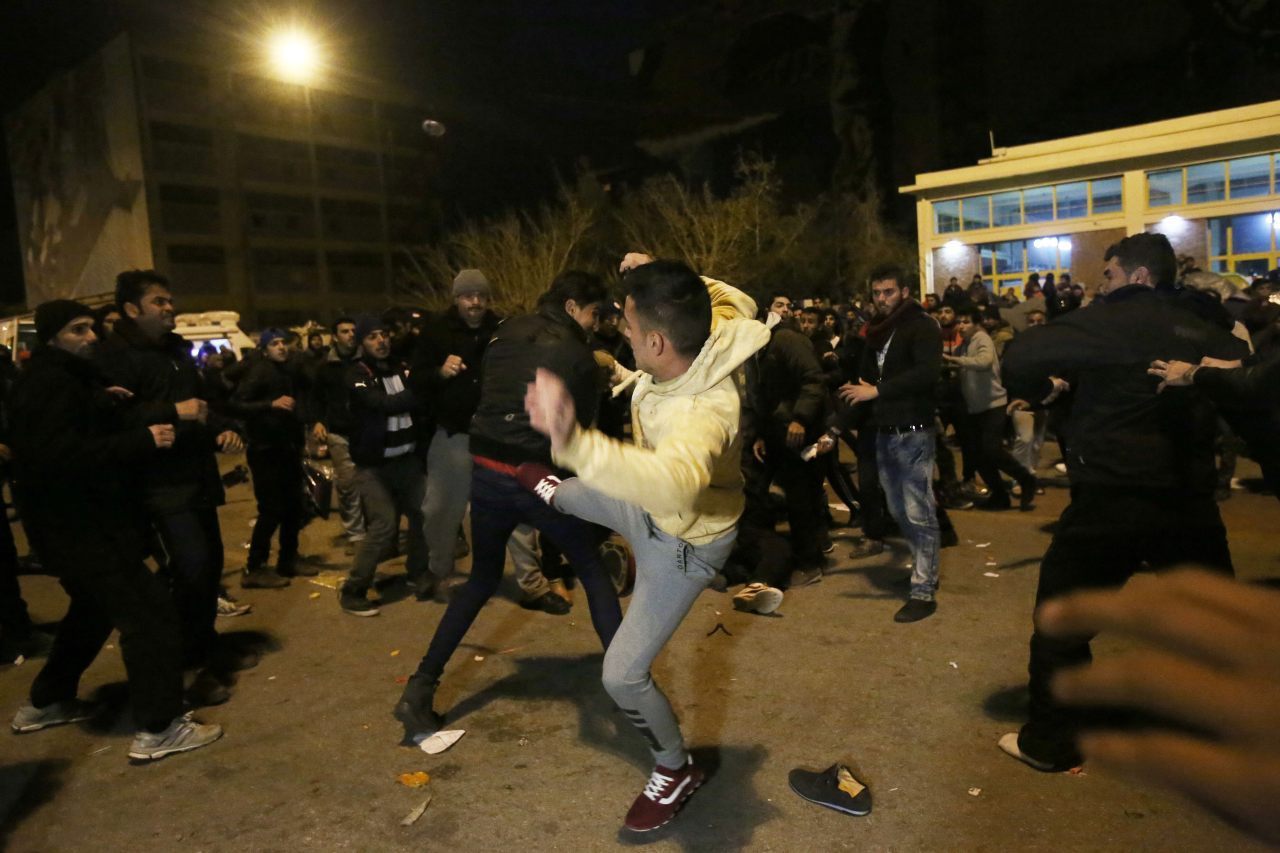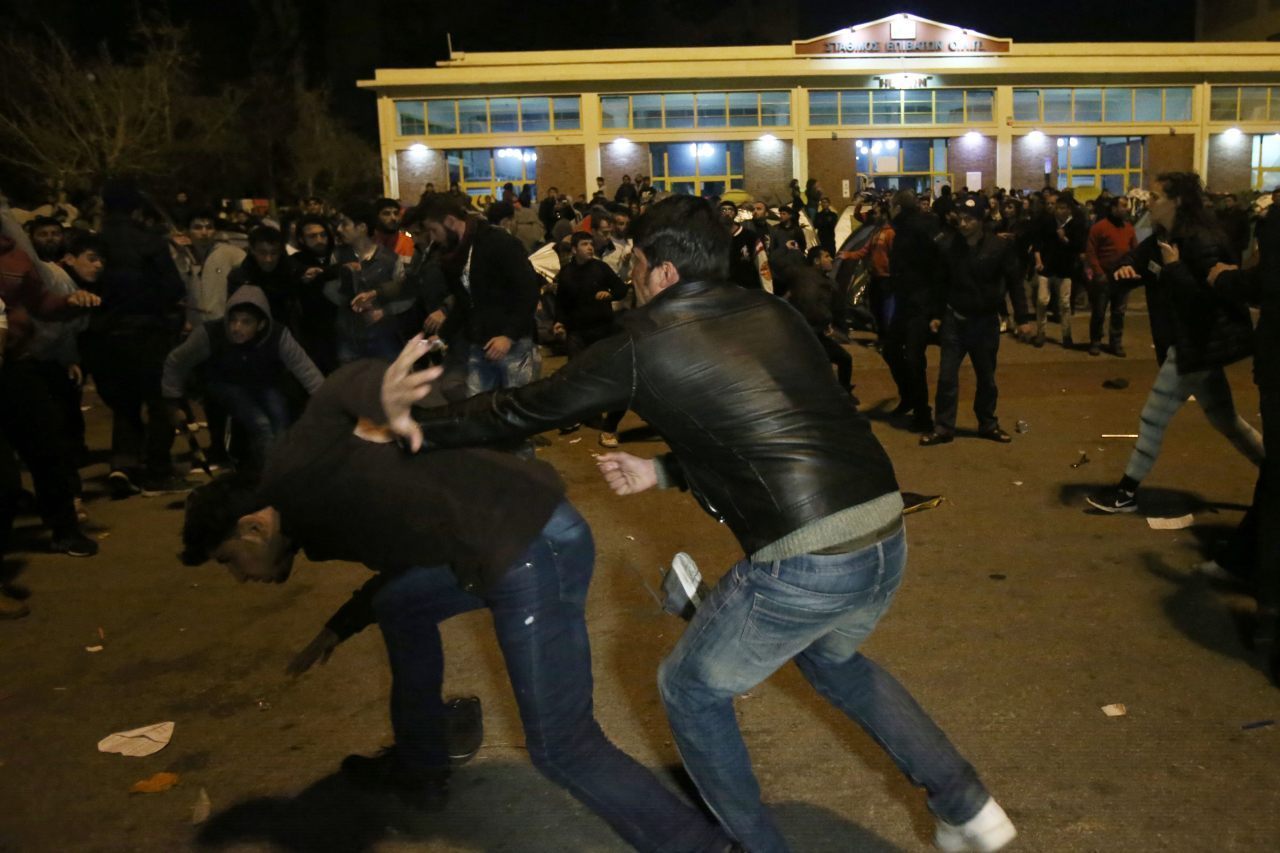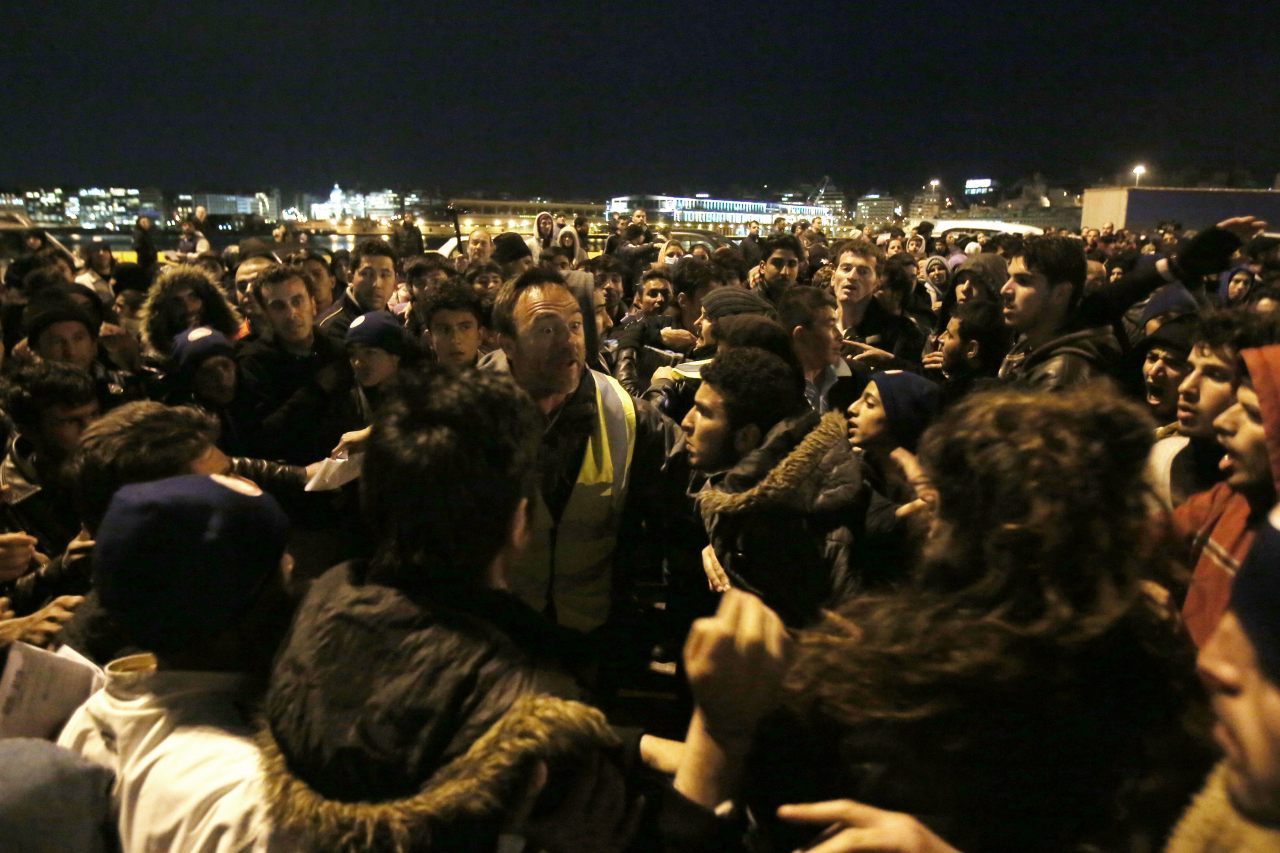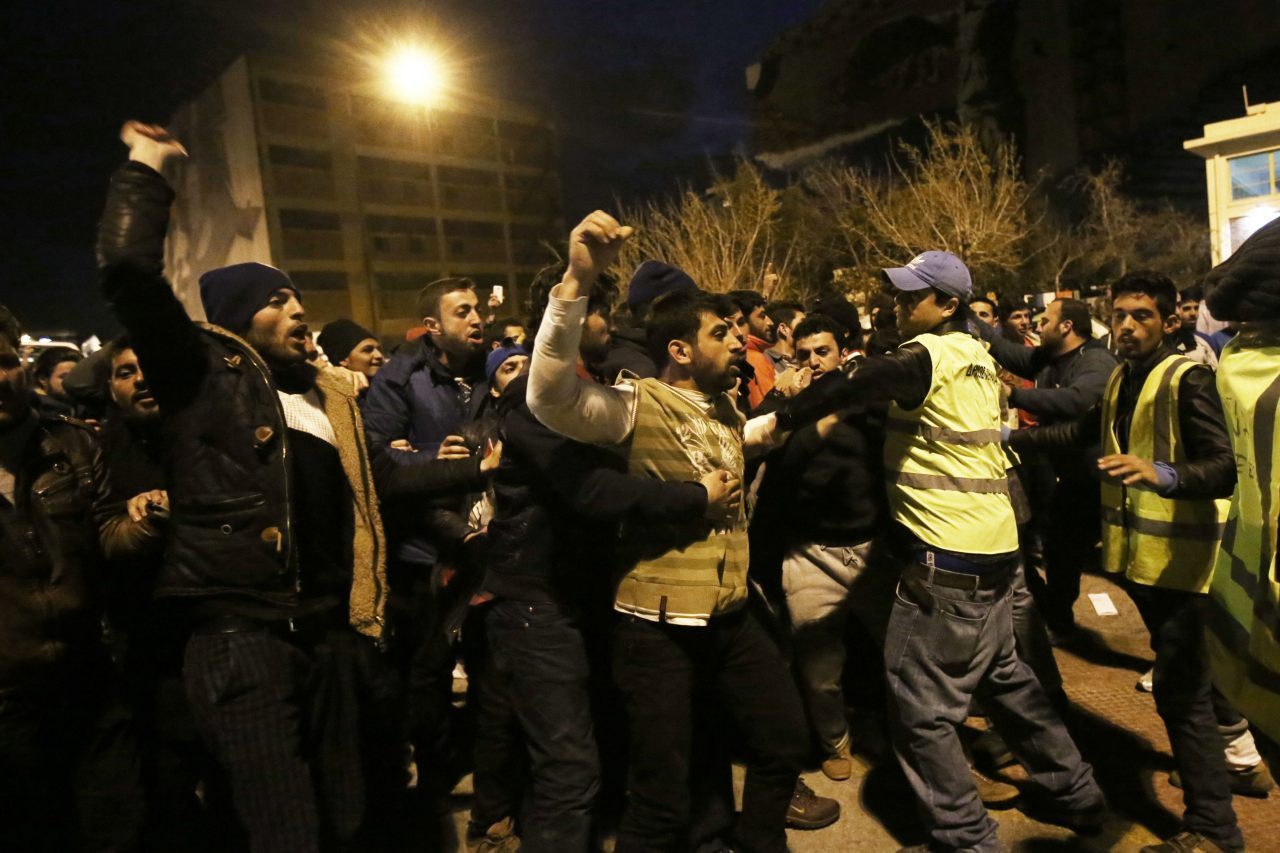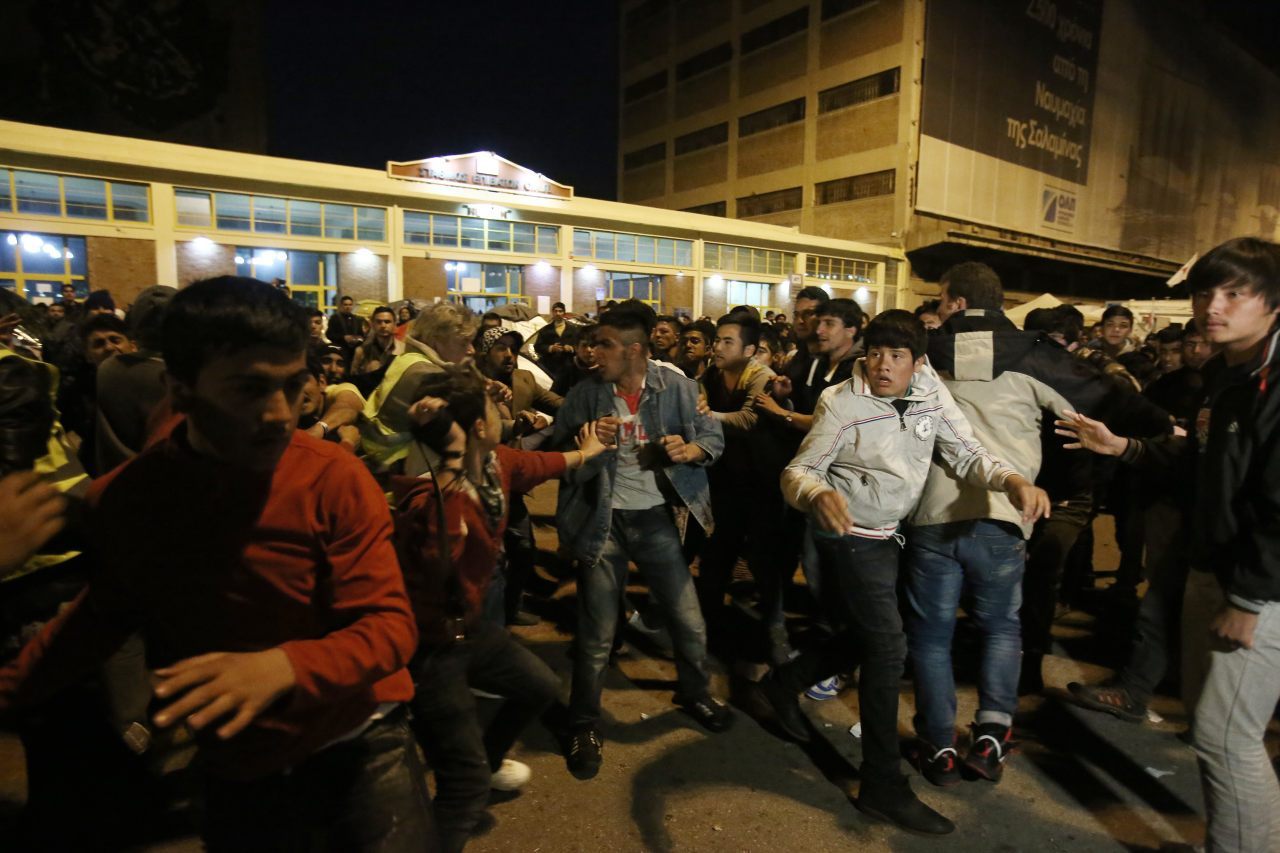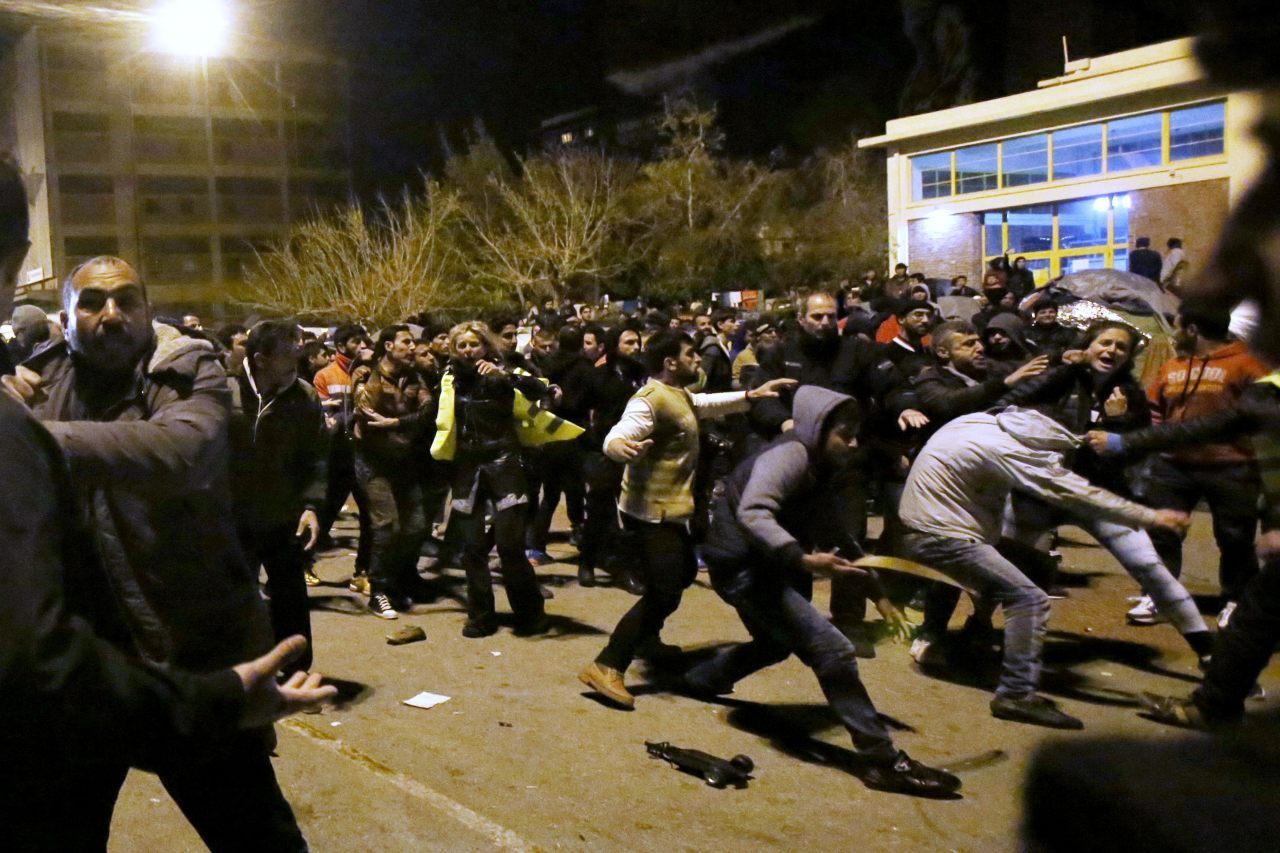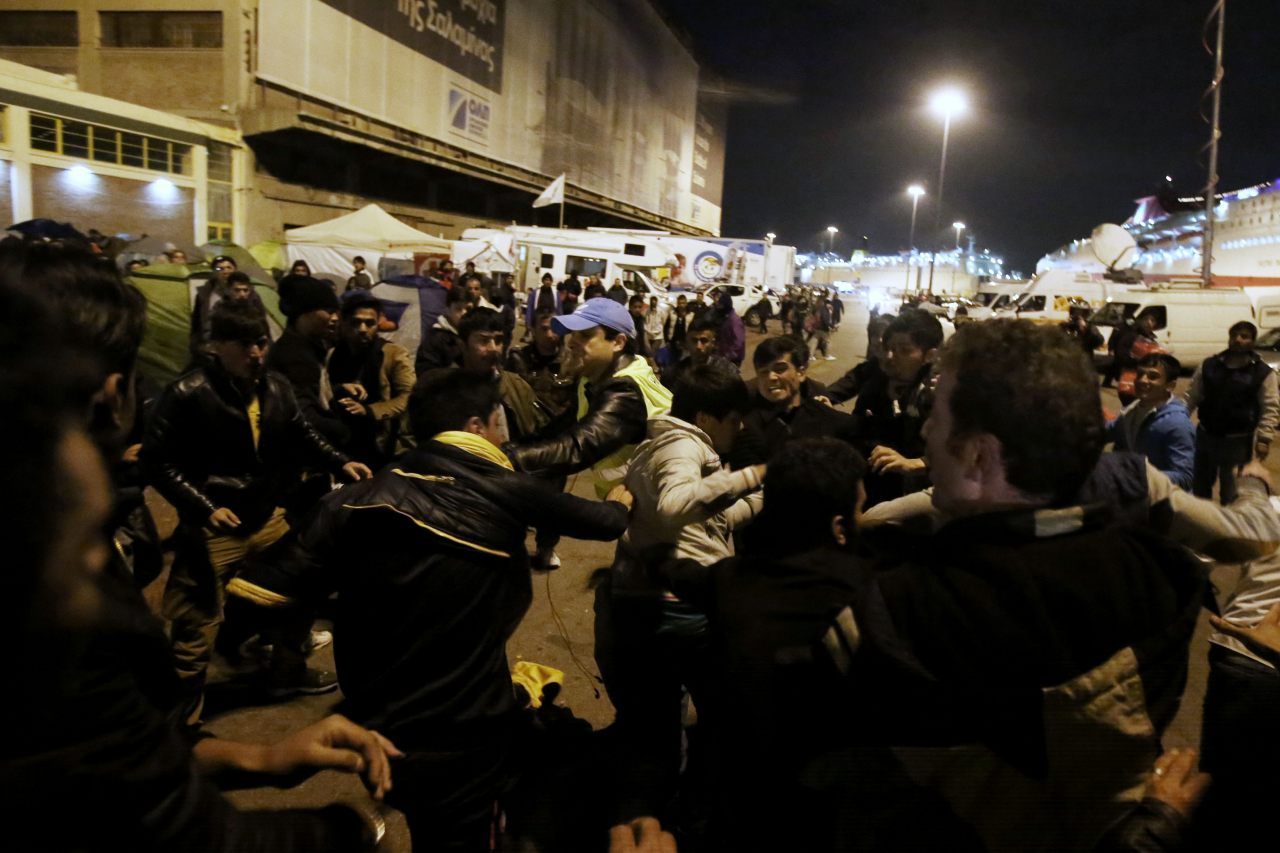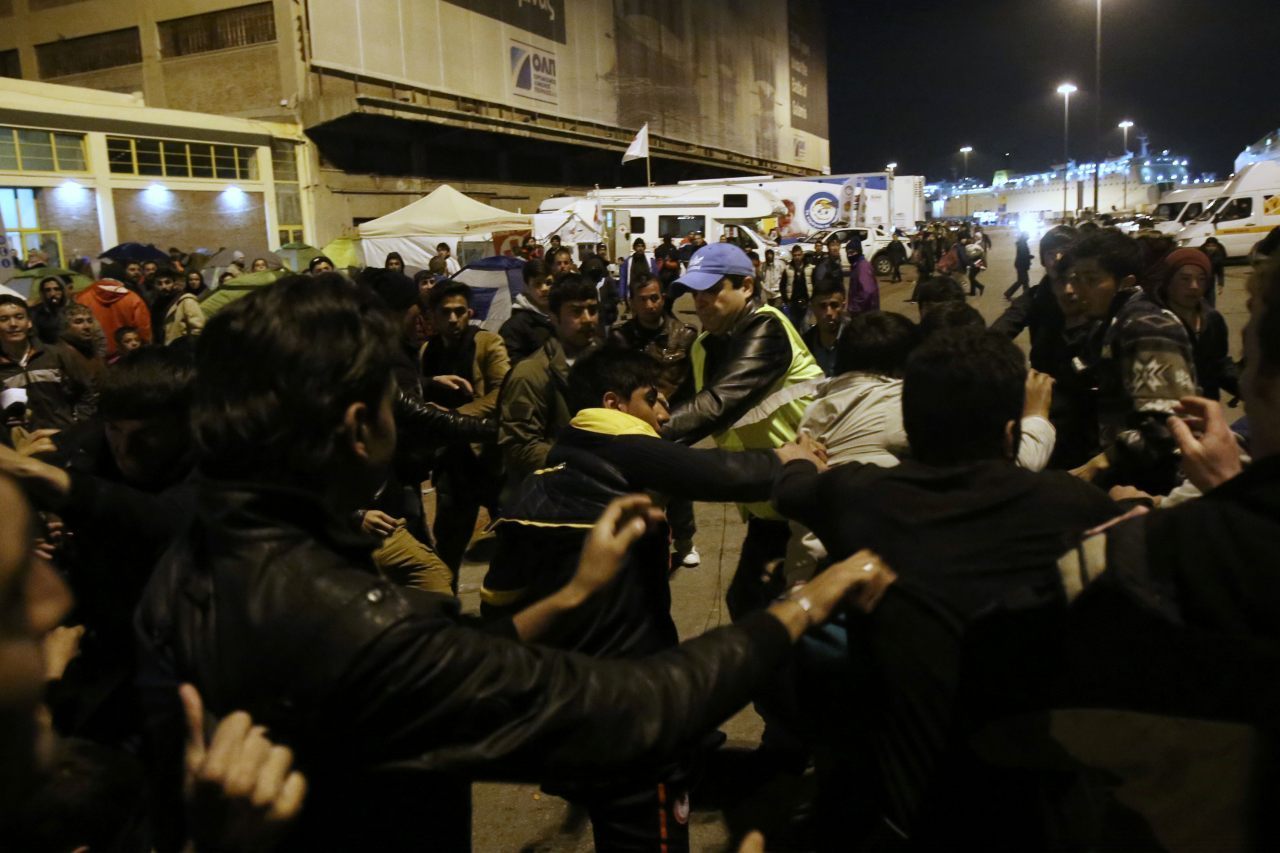 By Stefan Paraber for GIA